Welcome to our page brimming with Pineapple Coloring Sheets, courtesy of our friends over at PrintableColorPages. They offer a treasure trove of free printable coloring pages centered around this charming tropical fruit.
Whether you're a kid or an adult, coloring has been proven to be a fantastic way to relax and express your creativity. For kids, it's a fun-filled adventure that hones motor skills and sparks imagination, while adults find solace in the therapeutic nature of coloring, providing a break from the daily grind.
Our collection of pineapple-themed coloring pages invites you to explore the vibrant world of hues and shades, letting your imagination run wild as you infuse life into these delightful illustrations. As you color, you engage both sides of your brain, fostering a sense of mindfulness and tranquility. So, grab your favorite coloring tools, dive into our assortment of pineapple coloring sheets, and embark on a journey of artistic enjoyment and well-being!
Top tip: you can right click (on Windows) or cmd click (on Mac) to Save or Print these images for easy coloring.
Easy Pineapple Coloring Page Image
This simple outline of a standard pineapple makes an easy introduction to coloring pineapple for kids. Perfect for celebrating some unique Hawaiian holidays in the classroom.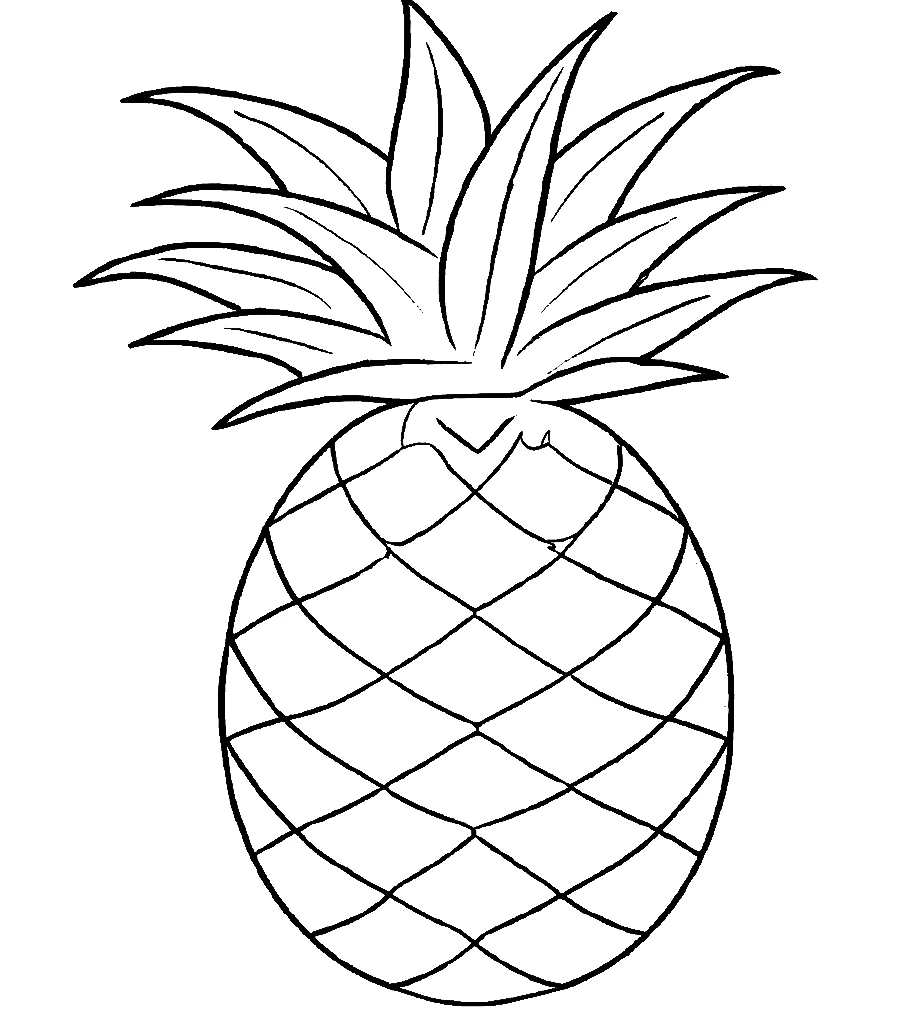 Holding a Pineapple Coloring Page
Discover a heartwarming scene on our coloring page – a cheerful kid holding a pineapple! Use your favorite colors to paint the kid's joyful expression and the pineapple's vibrant shades. Bring a touch of your own creativity to this charming moment and watch as the illustration comes to life before your eyes.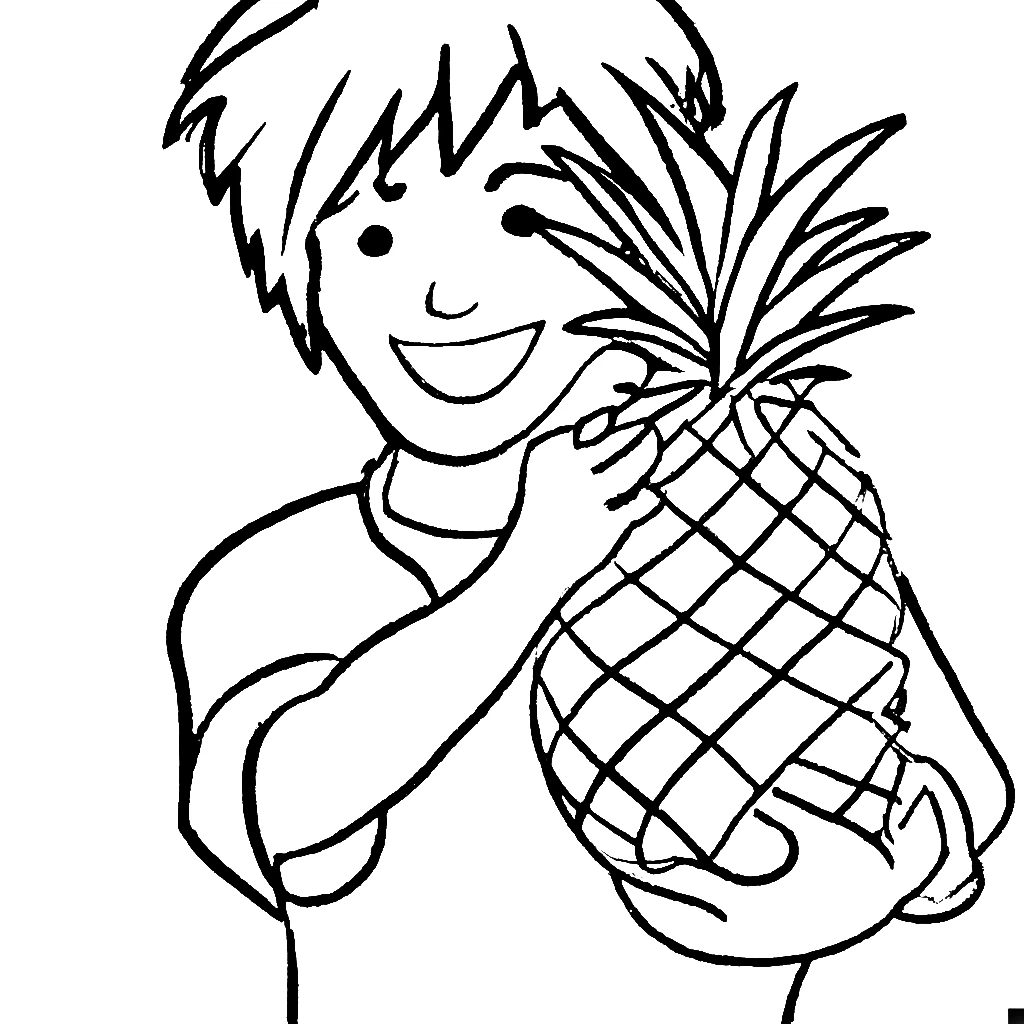 Pineapple Slices Coloring Page
Coloring page featuring a pineapple with slices cut off. The pineapple is depicted with textured details and a vibrant, golden color. Some slices have been removed, revealing the juicy interior. The illustration captures the tropical essence of the fruit, inviting coloring enthusiasts to bring it to life with their choice of colors.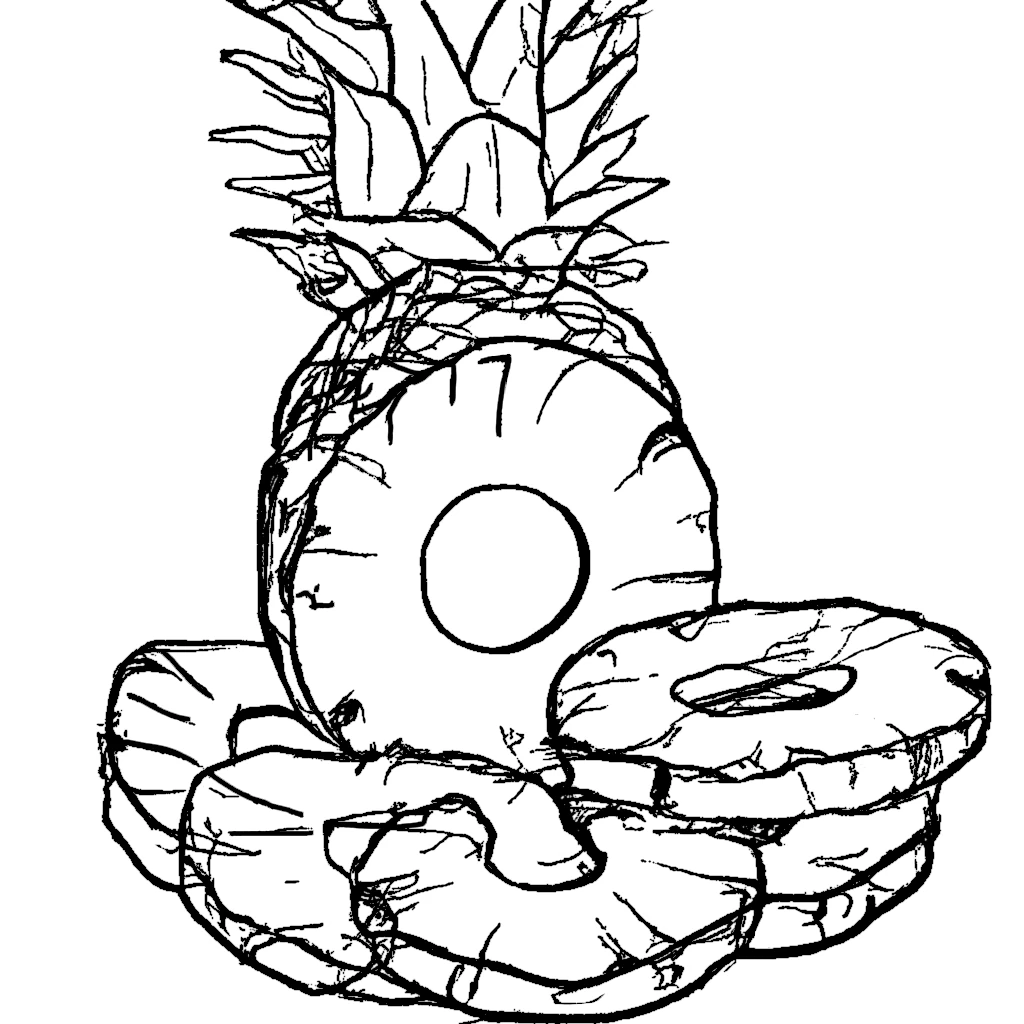 How to Color a Pineapple – Video for Kids
To color a pineapple, start by making the spiky crown green and the fruit a sunny yellow. Feel free to add a dash of orange for extra sweetness. Don't forget to leave some white spaces to show the juicy parts. You can use colored pencils, crayons, or markers – it's up to you! Remember, coloring is all about having fun, so let your imagination shine as you bring this tropical treat to life!
Title image courtesy @coloringfruitsandvegetable5237 on YouTube