We all need a helping hand and a kind word every now and again. Perhaps more so than many other fruits, there are a huge number of pineapple quotes, sayings and inspirational pineapple phrases to help you through the day. Here, we list some of the best pineapple quotes.
The symbol of a pineapple inspires a lot of happiness in people. You only need to head over to the 'gram, pop in the #pineapple hashtag and suddenly you're beset by smiling faces and bright sunshine. Pineapples are increasingly being seen as home decorations, on clothes and even as tattoos! Next time you're looking for a caption to pair with that beachy-sunshiney post, look no further than these 30 Pineapple Quotes, sampled from across web and print just for you.
1."Be like a pineapple: Stand tall, wear a crown, and be sweet on the inside." – Katherine Gaskin
2. "When life gives you lemons, sell them and buy a pineapple." – David Turney
3. "Love is like a pineapple. Sweet and undefinable." – Piet Hein
4. "He is the very pineapple of politeness" – Richard Brinsley Sheridan
5. "You look like a beautiful, blonde pineapple!" – Doody, to Frenchie in Grease (1978)
6. "Yellow is a very favourable vibration for mental or intellectual activity. It promotes a clear state of mind. Yellow heightens your awareness and helps depression, sadness, or any kind of despondency with life. Yellow vibration foods are: pineapples, bananas, grapefruit, lemons and corn." – Tae Yun Kim
7. "If you sit all day in a bath of pineapple chunks, it can kill you. That is well documented." – Karl Pilkington
8. "Know what I love? All those different textures. The smooth bananas, the stringy pineapple, the crunchy pecans. Nothing like it." – James Villas, in Hungry for Happiness
9. "For her… I asked a pear to become a pineapple, a pineapple to become a lightbulb, a lightbulb to become the moon, and the moon to become a coin I flipped for her love." – Nicole Krauss
10. "Where is it defined that a house must be beige? Any dun colored house would look better if painted pineapple." – Frances Mayes
11. "I describe my music as like a mix of juices – a tropicana orange huice and a little bit of off-brand pineapple juice. I guess you could call it generic brand pineapple-wave." – Mike Tucker
12. "Be as the pineapple. Have a hundred eyes." – Unknown, Filipino proverb
13. "Only the knife knows the heart of a pineapple." – adapted, from Simone Schwarz-Bart
14. ""(Skit begins with Belarus citizen commenting on their national flag) Stupid National Anthem… look at this flag! Two bears fighting over a pineapple. What kind of message does that send to the world? Come to Belarus, where wild animals will steal your fruit!" – Bill Bailey
Lots of pineapple quotes and pineapple proverbs focus on the idea of pineapple being a happy, and joy-inducing fruit. Pineapples are a source of inspiration for many – from the first royal and rich patrons in Europe to see them, who prized the crowns as status symbols, all the way to rural communities in South-East Asia that rely on the fruit as a stable crop. Let's have some more!
15. "Rapid maturity is most common in the low latitudes. That's where pineapples and women thrive." – Unknown
16. "A pineapple has pointy defences, but it's still sweet. Be a pineapple." – Unknown
17. "Upon a low-hanging branch sat Tarzan directly above the majestic, supple body as it forged silently through the thick jungle. He hurled a pineapple at the ancient enemy of his people. The great beast stopped and, turning, eyed the taunting figure above her." – Edgar Rice Burroughs, Tarzan of the Apes
18. "A pineapple is far more versatile than you might think, and certainly merits wider use than in Hawaiian pizzas, Piña Coladas and cheesy cocktail sticks." – Yotam Ottolenghi
19. "A Mai Tai with pineapple. It's like vacation in a glass!" – Katie Lee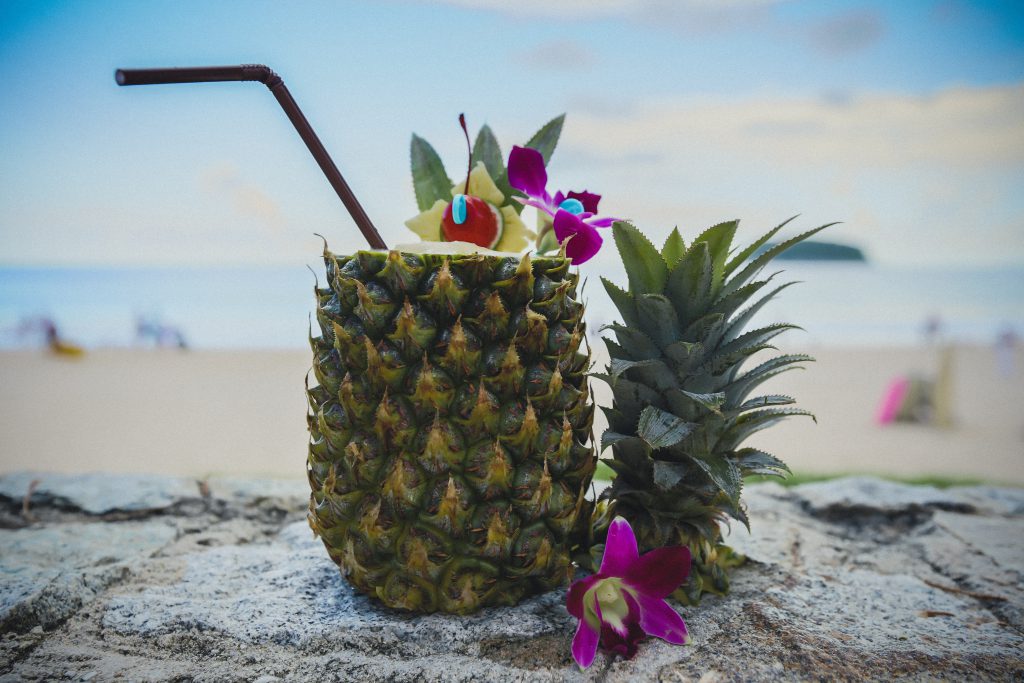 20. "Each pineapple plant produces only one fruit per year. It can take up to two years for the pineapple to ripen, and it's important to wait, because once it's picked, it can't ripen any further. The unripe pineapple not only tastes terrible, but is also poisonous." – Kate Christensen
21. "All I need is a palm tree and a pineapple." – Unknown
22. "At one point in time, Lanai grew 98% of the world's pineapples. Now, most of the world's pineapples are grown in two places; Costa Rica and Panama, because no one wants to spend $45 on a pineapple from the United States." – Larry Ellison
23. "I like pineapple. It's delightful!" – Sarah Drew
24. "Pineapple reduces swelling." – Olivia Culpo
25. "It was really fun on the set of Pineapple Express. I mean, how could I not have fun? It was exactly as you think it would be." – Seth Rogen
26. "Anyways, like I was sayin', a shrimp is the fruit of the sea. You can barbecue it, boil it, broil it, sauté it. There's, uh, shrimp-kabobs, shrimp creole, shrimp gumbo. Pan fried, deep fried, stir fried. There's pineapple shrimp, lemon shrimp, coconut shrimp, pepper shrimp, shrimp soup, shrimp stew, shrimp salad, shrimp and potatoes, shrimp burger, shrimp sandwich. That.. that's about it.." – Mykelti Williamson (as Bubba), to Forrest, in Forrest Gump (1994)
27. "Count the florets of a sunflower, or the spiral scales of a pineapple, running from its bottom up its sides to the top and you will find an extraordinary truth: recurring numbers, ratios, and proportions, all through nature." – Charles Jencks
28. "Who lives in a pineapple under the sea? SpongeBob SquarePants!" – SpongeBob Squarepants (SpongeBob Squarepants, Sponge-bob, Squarepants)
29. "If you were a tropical fruit, you'd be a fineapple" – Unknown
30. "I think I was a mermaid, and I used to swim the shores of Hawaii and used to pop up and see coconuts and pineapples everywhere." – Ella Henderson
Use these quotes well! If you know of any good pineapple quote that you feel should be included in the list, please feel free to comment below