You may have spotted this video/gif of a baby pineapple being shown off. What are they, and how can you get one?
A dwarf, or miniature, pineapple is of the same species as regular cayenne or smooth pineapples (Ananas comosus) most commonly bought for eating, yet they are – as the name implies – much smaller!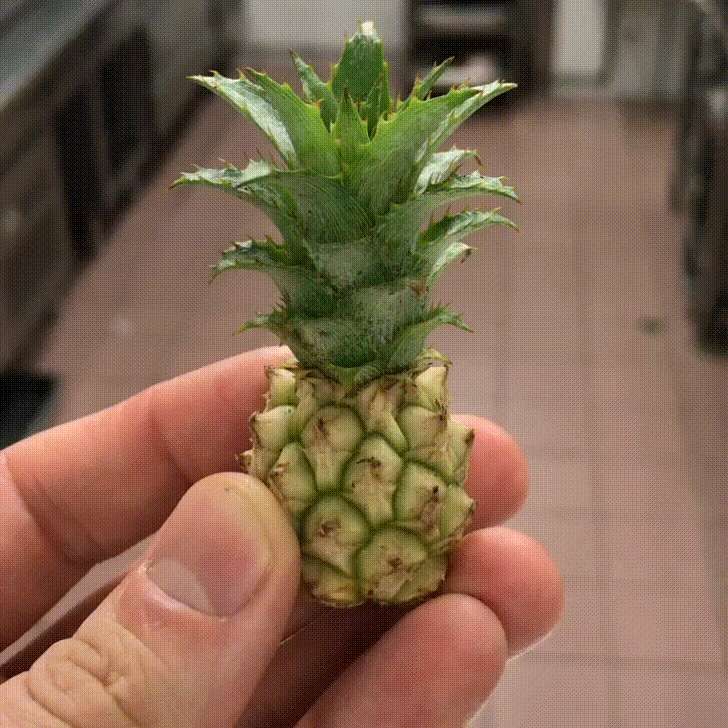 The bromeliad genus of Ananas, has around ten base species as definitive members, yet it has hundreds of cultivars – that is, a pineapple variety made by selective, human-driven breeding.
Aside from the "classic commerce" pineapple you've all grown to know and love, there exist some specially small and petite pineapple cultivars. Most are not meant to be eaten, as their small sizes pack an outstandingly acidic punch, yet others claim that, when cleaned, these pineapples can be eaten whole… including the core!
Most often these unusually small 'drawf' pineapples aren't sought out for their taste or culinary potential, but moreso as decorations to delight in display.
There is very little written about miniature pineapples, except for a few guides online which explain how to make your own – by planting the crown of a young pineapple and once again harvesting it before it fully develops. You can, of course, plant any pineapple crown in a pot to grow a new pineapple, as our guide explains.
However, there are some actual named cultivars of pineapple that grow way smaller than the typical 1kg to 2kg you can expect to find in stores.
What type of Dwarf Pineapples can I buy?
The most common type of miniature dwarf pineapple is the ananas nano, which can be found to buy on your favourite global online retailer, Amazon. A pack of seeds should cost less than $10. These mini pineapples are as close to the typical pineapples you can get, which a golden yellow color, green crown and spiky skin. A fully grown ananas nano will stand about two to three inches tall.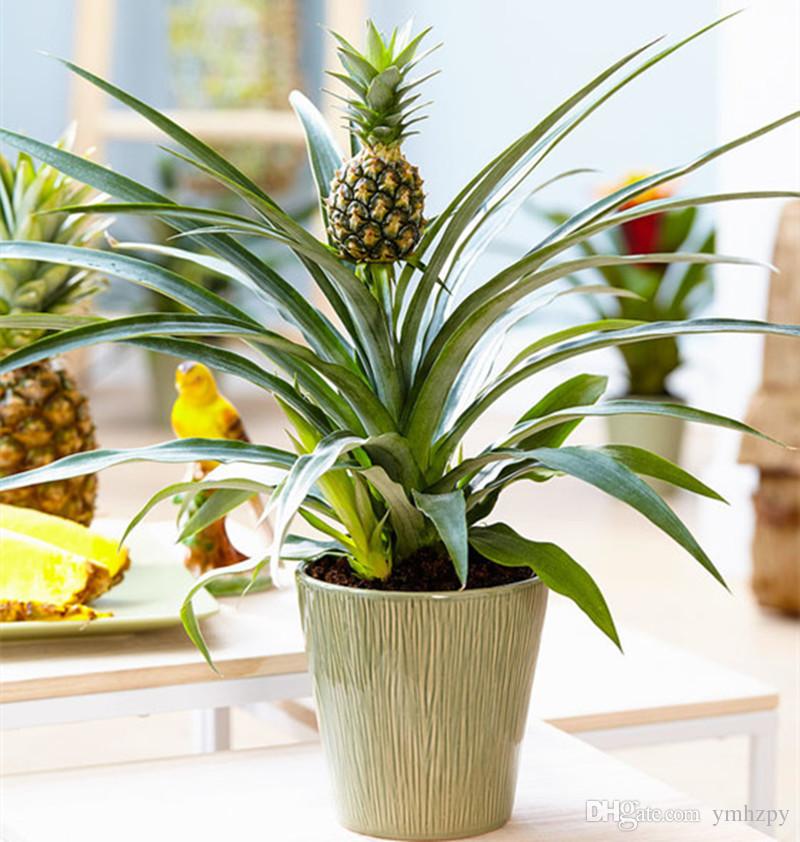 If you're looking for something more fiery, the Brazilian Sunset Pineapple Plant (ananas lucidus) is a real eye-catcher, and is a very easy to care for, so long as it gets lots of sunlight. On maturation, a Brazilian Sunset Pineapple will stand only two to three inches (5cm – 7cm) tall.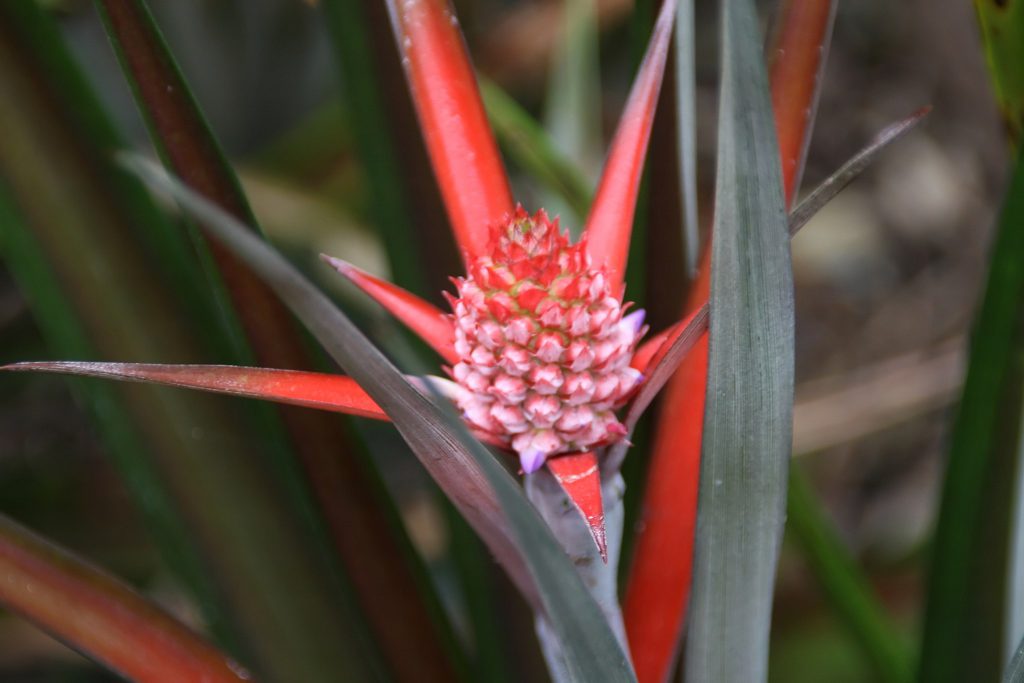 Similar in color, another dwarf pineapple cultivar is named the Pink Pindo (Ananas comosus var ananassoides), which has a smooth pink flesh and a relatively small crown.
The Pink Pindo Pineapple is larger than the Brazilian Sunset Pineapple, standing between four and six inches in height when fully grown, or around 10cm – 24cm.
Where do Dwarf Pineapples come from?
Like the original pineapples first found by explorers in the new world, these rare pineapple plans are native to Suriname and northern Brazil. Unlike their larger cousins, these dwarf pineapples have a remarkable and unusual ability to survive thrive in the cold overnight temperatures of the northern tropical rainforests of the South American continent. They can tolerate temperatures as low as 4.4 degrees Celsius (40 degrees Fahrenheit).
How can I grow my own Dwarf Pineapple?
That said, whether grown outside or in, these miniature pineapples need as much direct sunlight as possible. Much like other pineapples, a full exposure to at least six hours of sunlight every day will do well to warm the soil and also keep foliage developing nicely, which is important if you plan to use these miniature pineapples as decoration!
Not enough exposure to sunlight will leave your plant underdeveloped, with leaves too thin and is more than liable to reduce the chance for flowering and, ultimately, these fun-sized fruits.
As with most pineapple plants, it grows best in a well drained and humusy fertile soil. Sand-predicated soils with compost and mulch are the most ideal for growing these baby pineapples as long as they are kept even and moist during the growing season. Try to avoid any heavy and moisture-holding clay soil, or in-fact any type of soil that remains soggy after rain or watering.
Most days, especially in the heat, you simply want to water your pineapple plant liberally; ensuring the grown, and stalk gets a good covering in water before it drains away. In the cooler season, you can reduce watering, keeping soil a little moist and leaving time to dry out between waterings.
You can use lots of fertilizer later in the growing season (6 months onward) to encourage some flowering.
When the miniature pineapple beings to mature, the center of its rosette of spiny leaves will sprout a flower stalk. The stalk will elongate and lift above the foliage, revealing a rounded cluster of lilac to red flowers with yellow bracts. Ultimately, this will look like a very colorful pine cone!
After these flower, it will result in a stunted pineapple with a sharp-tipped, crown of foliage. Consider staking the stalk in order to maintain the best possible look for the plant. It's best to continue watering for some time after flowering, to ensure the plant doesn't dry out before fully developing.
Like all pineapples, as soon as it's matured it will begin to die. Such is the nature of life! Yet, you can recycle this plant and extend the family line by replanting (quite simply) the crown.
As this plant parent gradually declines in health, new propagation materials, slips and suckers, will sprout at the base.
Once the 'mother' plant has matured and the pineapple has been picked… or eaten… you can simply cut the parent plant at the base, saving all the rest of those future pineapples for a new batch which will grown in 6-8 months!